America's Best Window Cleaning
1-866-946-2532
We have been the premier window cleaning company in the greater Los Angeles area for more than 20 years!
We Provide Commercial, Residential and High Rise Window Cleaning, Window Caulking & Glazing & Pressure Washing Services.
Why Window Cleaners Will Give You The Best Results
When it comes to any business with a physical location, the exterior look of the institution plays a vital part in whether it will turn out to be a success or a disaster. This is because of the simple fact that most prospective clients are likely to decide on whether to enter an establishment or not based upon its outward appearance.
As a result, even though some people might say that carrying out household tasks comes with a unique kind of satisfaction that is somewhat unparalleled, and not to mention the cash one is likely to save were they to follow a DIY process, it still does not mean that this should always be the case, especially when it comes to your commercial premises.
You may be skeptical of specialized window cleaning services and their benefits over doing it yourself, but if a professional look is what you intend to give your business, then you need to leave your windows in the care of qualified personnel and on a regular basis at that.
Why Hire Professional Window Cleaners
For a professional window cleaning company, it means that the cleaning of windows is how they earn their living and they need to handle the trade professionally. Furthermore, since the said company wants to be the best in their field, they will ensure they work with cleaning products of the highest quality not to mention the proper equipment necessary for the job. For instance, such companies will own scaffolding and folding ladders that are required to reach some very high windows, which you may not have. This also means no one has to put their lives at risk while climbing tall buildings to clean its windows.
Another aspect that you should also take into account is the fact that professional window cleaners possess the knowledge on what are the best cleaning products and techniques for each kind of window. They also use the gear that will ensure the job carried out is thorough and satisfactory.
In addition to that, contracting professional window cleaning services can help you to save a lot of money. Even though to some this may sound untrue, it is is very factual. One reason for this is that the cash you would have otherwise ended up spending on window maintenance and repairs due to poor upkeep can be put to good use. With professionals taking care of your windows frequently, it will also mean their life expectancy will be prolonged.
Apart from saving you your extra business charges,professional window cleaners also save you time. In the case of a small business, it may seem only logical to do all the cleaning by yourself but why interrupt the normal operations while professional cleaners can do it in a shorter time? A cleaning company will often show up with several workers contingent on the total number of windows that you need to be cleaned.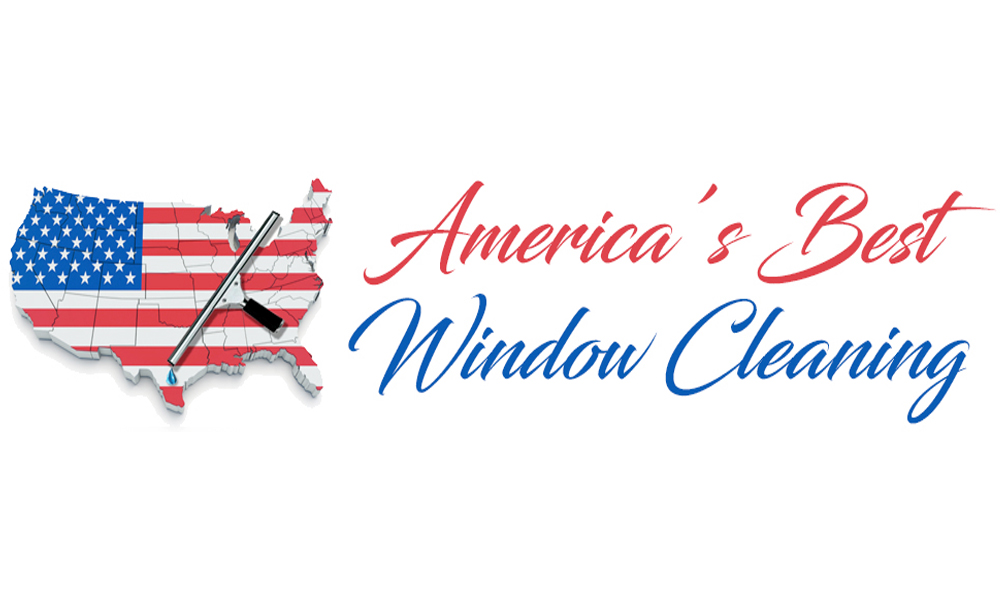 4 Reasons Why You Should Hire Commercial Window Cleaners
How does commercial window cleaning services benefit you and your business? Well, some businesses don't know this, but a clean workspace greatly contributes to the success, health, and productivity of its workers. And while window cleaning may seem like a simple DIY, there are a number of reasons why professional cleaning services are essential. Here are four reasons why you should hire commercial window cleaners for your business:
How Commercial Window Cleaning Benefits Your Company
1. It's Safer for You
Ask yourself: are you fully trained and equipped to clean your commercial windows? If not, then you may be in need of expert cleaning services. Why? Commercial window cleaners are often trained, experienced, and equipped to clean windows on any kind of building including skyscrapers or structures with highly-placed windows. They know which precautions to take and how to clean your windows fast and properly. This mitigates the chances of accidents occurring during the cleaning process.
2. It Ensures You Work In a Clean and Healthy Space
Obviously, a clean workspace is a healthy workspace. How? Well, we all know that windows are often the main inlets for clean air. Now, if you have dirty windows, then there's a high chance that the dirt will contaminate the air coming into the office. And that's why having your windows cleaned professionally is essential; it means that the job will be done thoroughly.
Thorough cleaning helps to ward off any dust, germs or bacteria that may cause illnesses, allergic reactions, and asthma attacks in your office. In addition to that, a clean office space provides a comfortable environment for you and your clients to do business.
3. It Builds Your Office Image
When it comes to creating a positive image for your business, curb appeal is always an essential factor. Sometimes, dirty windows can signify poor business practices, lack of clientele, disorganization, idleness, abandonment, and so on; which is not great for a business trying to woo new clients.
To avoid scaring away potential clients, it's always wise to keep your office – especially the windows – sparkling clean at all times. A commercial window cleaning service will see to it that your windows make a stellar first impression.
4. It Gives You More Time To Build Your Business
Why waste time cleaning windows instead of growing your business or tending to your clients? Window cleaning can be daunting and time-consuming. And doing it yourself not only puts you or your employees at risk but also affects your company's productivity. Commercial cleaners work fast and efficiently giving you the time and space needed to comfortably work.
Evidently, commercial window cleaners can help your business in so many other ways. They are the only people that can guarantee a convenient, organized, fast, thorough, and safe window cleaning process.