America's Best Window Cleaning
1-866-946-2532
We have been the premier window cleaning company in the greater Los Angeles area for more than 20 years! 
We Provide Commercial, Residential and High Rise Window Cleaning & Pressure Washing Services.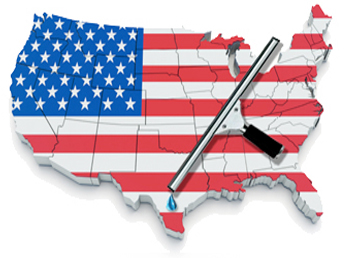 We Provide Quality Service

If you choose our window cleaning services today, you can be certain of a high-quality work done by fully licensed and professional cleaners. Our staff is highly-trained and equipped with the necessary tools to clean all types of windows. We care about our customer's
health and the health of their loved ones as well as their pets. In this light, we use only environmental-friendly products to clean the windows.
We will like to see all our customers satisfied with the service that they receive from our staff. Clean windows are essential in improving the value of your property.   Of course, it's possible for you to do your own residential window cleaning or commercial window cleaning, but if you want to give them a professional look, we advise you to consider contacting us today.